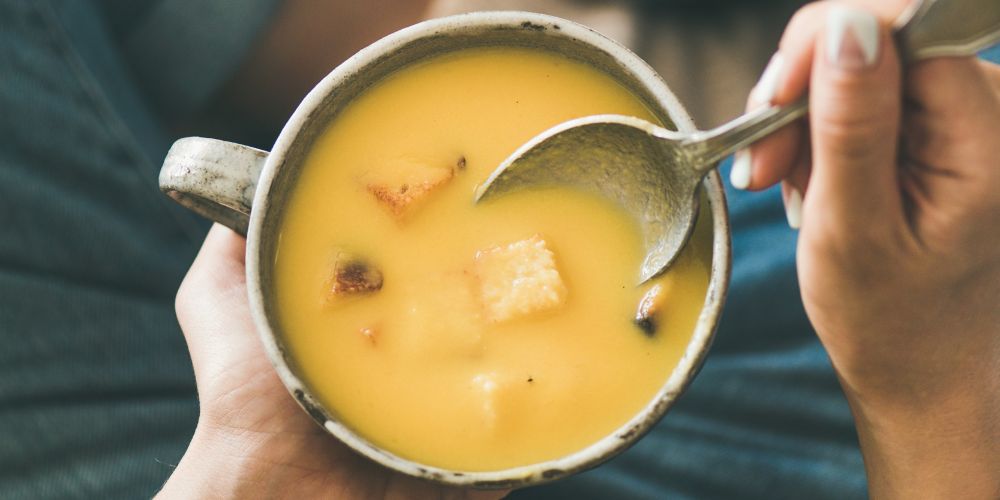 When a blustery day is in the forecast, and it's time for "a little smackerel of something," take a cue from a famous literary bear and reach for a pot—crock, stock, or instant—to tickle your taste buds and treat your tummy. So, next time you're craving a meal that's like a hug in a bowl, here's a lip-smacking sampling from our cookbook collection to help you get started.
Soup (& more) is On!
What offers more comfort than a piping hot soup or stew on a cold winter day? We don't know either! One-pot meals are a thrifty cook's BFF (best food friend), boasting big flavour to savour while typically using fewer and cheaper ingredients, like lentils and tougher cuts of meat. You save time and money!
Whether you're keeping cozy indoors or back from a romp in the snow, these books have recipes to please every palate and warm you inside and out.
Looking for More?
Explore our extensive cookbook collection available in print and digital formats. Try using these keywords when searching our online catalogue: soup, stew, instant pot, slow cooker, crockpot, comfort food. Also check out our Staff Picks booklist of home cooked comfort. And don't forget—if you need help finding that perfect recipe book, just ask our friendly staff.
(And that fictional foodie bear... Winnie the Pooh, of course!)