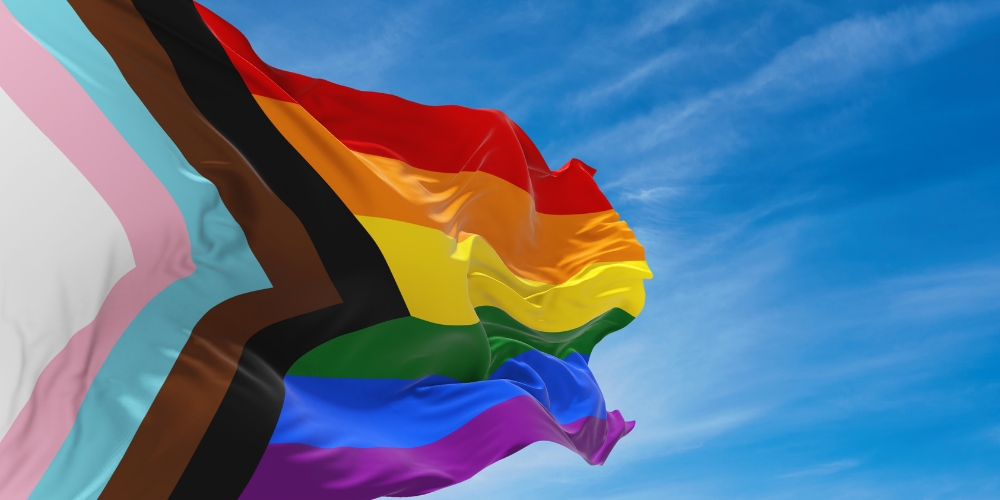 In June, Burlington Public Library proudly joins the 2SLGBTQIA+ community to "raise the Rainbow" for Pride Month. This annual observance commemorates the Stonewall Uprising in June 1969 in New York City, which sparked the Gay Rights Movement. Public libraries are safe and welcoming spaces for everyone. Inclusion is one of our core values at BPL. So, we're excited to unite with the community as a proud ally to celebrate diversity and the freedom to be yourself.
What's On
This year we celebrate Pride Month with an inspiring author talk and some fun programs and activities. Take a look!
Jen Ferguson, Word Warrior – Winner of the Stonewall Honor Book of 2023 (and other accolades)
Social activist, feminist, and sensational debut talent on the literary stage, Jen Ferguson knows a lot about the power of words. In her multi-award-winning breakout novel, The Summer of Bitter and Sweet, she lends keen insight into the emotional journey of self-discovery as told through Lou, a young adult seeking to understand her past, her family, and her sexual identity.
Jen Ferguson joins us virtually to talk about her experience as an emerging novelist and her passion to add her unique voice as a storyteller and force for positive change. Register now to attend this online event on June 20, 7-8pm
MakerSpace Showcase – June 6, 6-8:30pm | Central, 3rd floor
Make things that show your pride!
Try our most popular MakerSpace equipment during this hands-on open house—just drop in! Make simple items like a laser-cut pronoun pin, ally buttons, and Pride Flag window clings. Bonus! You'll walk away with new skills and knowledge to apply to your own MakerSpace projects. This drop-in Open House features our laser cutter, button maker, and vinyl printer.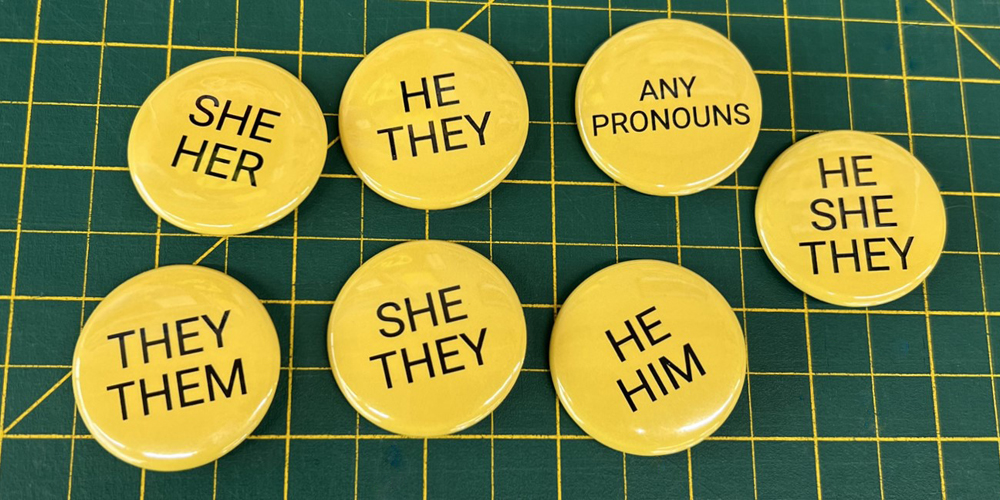 Rainbow Storytimes – All Branches
It's fun for the whole family! Read, write, talk, sing, and play along while our storyteller shares inclusive stories featuring members of the 2SLGBTQIA+ community. This program is geared to kids ages five and younger. You don't need to register, but please arrive early to secure your spot. Check all dates and times.
Pride Photo Backdrop – June | Alton Branch
Show your pride on social media with a photo in front of our rainbow backdrop. Snap a pic and tag @BurlONLibrary.
Read with Pride!
Read to discover, read to understand, read for pleasure—explore our collection of Staff Picks Pride booklists with reads for all ages.
Inclusion All Year Long
We put a spotlight on Pride during the month of June, but we want everyone to feel welcome at our branches all year long. During your next visit, you may notice that we have added a statement of inclusion at all our service points. Please join us in our commitment to inclusion and respect for all while you are at the library.