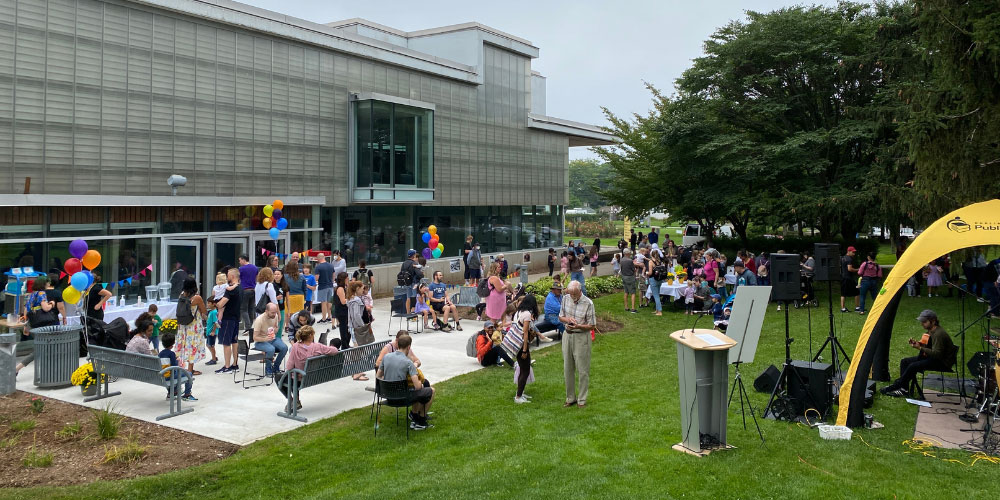 Celebrating 150 Years of BPL
This weekend, we celebrated 150 years of library service in Burlington with a great big party at our Central Branch. Supporters of all ages—from 9 months to 90 years—joined us for a morning of fun.
We marked the occasion with an outdoor gathering featuring a fantastic band, sweet slushies, customizable crafts, and a community art project that will soon be installed on the third floor of Central Branch. It was heartwarming to see people from all walks of life enjoy the library in new and exciting ways.
"Library service has changed a lot in recent years," says Lita Barrie, Burlington Public Library CEO. "This gathering was a wonderful opportunity to remind people that while we continue to offer thousands of books to borrow, there are many other things to find at the library. We are a community space to gather and learn in many ways."
Library Love From All Directions
We were honoured to welcome several dignitaries to celebrate this milestone with us. During a short formal presentation, some of them shared their own fond memories of Burlington Public Library, and their gratitude for what the library brings to the community. It was clear that BPL has a special place in many hearts thanks to the dedication of our staff, volunteers, board members, and enthusiastic supporters.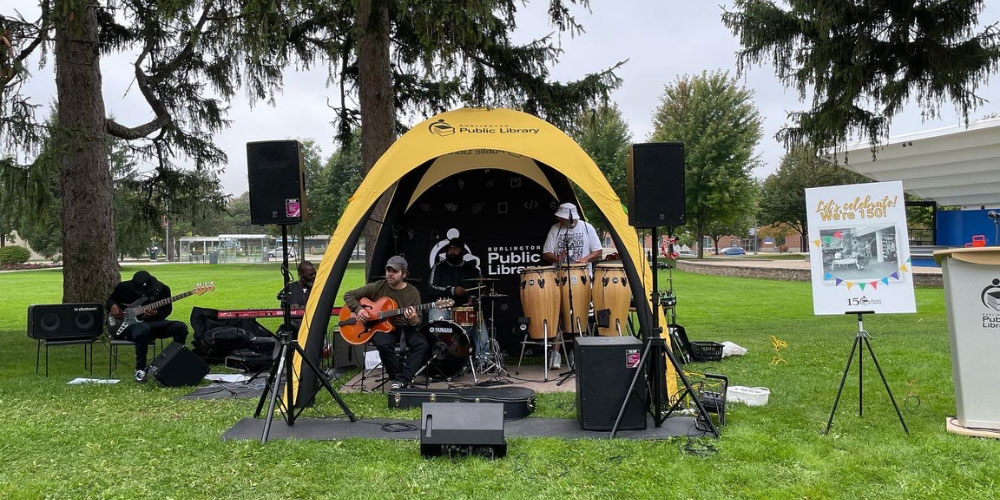 It's you, our library users, that make the biggest impact on BPL. Every time you borrow a book, attend a program or event, or meet a friend for coffee at your local branch, you are helping shape the future of the library. You are affirming the value of libraries every time you visit us in person or online. Thank you!
Another Great Summer of Reading
This celebration was also an opportunity to recognize everyone who participated in this year's session of Summer Reading Club. This summer, we were overjoyed to resume in person, and had 3,123 participants in person and online this year. That's more than we had even pre-pandemic.
Our grand prize draw included 8,093 ballots representing more than 8000 Summer Reading Club check ins. Congratulations to our winners, Madeleine Rawlinson, Carmen Michetti, Eishmeet Sanghera, and Jennifer Livock.