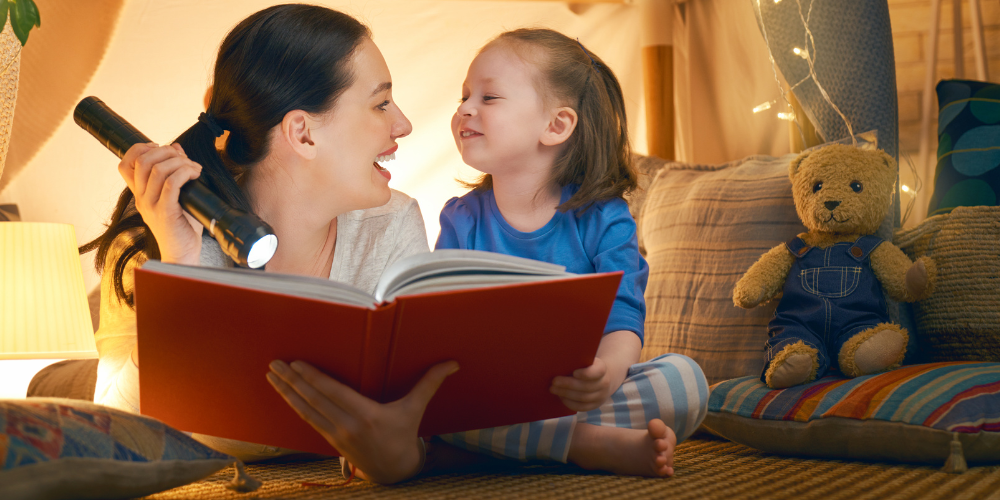 Tips for At-Home Storytime
We love hosting storytime at the library! But we know that sometimes families can't join us due to illness, timing, or other challenges. With these librarian-approved tips, you can create storytime fun at home and nourish a love of reading in your little one.
Gather Your Storytime Tools
If you can, set up your space while your child is napping, at school, or doing another activity. It is easier to have a setup prepared before they join you for storytime. Try to include:
a towel or mat to sit on
a noisemaker to shake, like a shaker egg, or can filled with beans
a scarf, or piece of fabric to wave around
3-4 books—choose a mix of new books and old favourites
a favourite stuffies to sit in the audience;
music—make a playlist of your child's favourite storytime songs and get ready to sing these over and over again!
These items are all optional! Your child will love whatever you pull together for your at-home storytime because they are with you, and YOU are your child's best teacher.
Selecting Books
Consider your child's age and interests when choosing storytime books. Include one book that is already a favourite with your child. This 'sure-win' will keep your child engaged and ready to hear more. Rhyming books are always a hit. Younger children can hear the pattern of the rhymes, and older kids will begin to predict and guess the rhyming word.
Try a non-fiction book on a subject your child loves, like dinosaurs, construction vehicles, nature, or animals. Look for books with large pictures that will spark curiosity and build vocabulary.  
If you'd like a theme for your storytime, you can borrow a Picture Book Bag from the library. We carry theme bags on everything from emotions to farm animals. Reserving one of these kits is an easy way to gather all the books you need for storytime at home.
Need more ideas? Check out these staff-created children's booklists.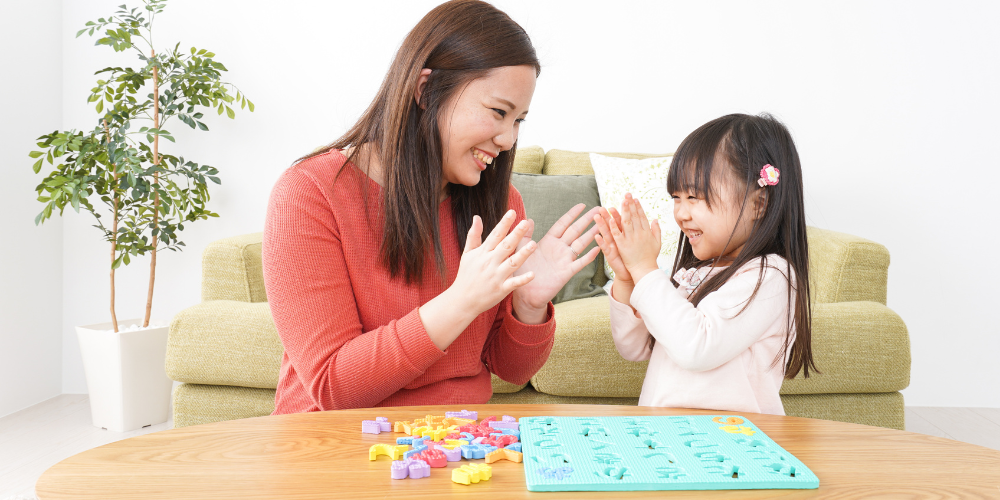 Songs & Rhymes
If you're thinking, "I can't sing. I don't know all those actions rhymes and finger plays. I just CAN'T do this." We're here to tell you that YES, you can!
Your child will not care if you can carry a tune or not. They will be thrilled to seeing you singing and will be encouraged to sing along.
Focus on songs your child already knows so they are more likely to sing or play along. Use action songs and fingerplays you may already know. Zoom, Zoom, Zoom, Head and Shoulders, and Itsy Bitsy Spider are popular ones. Want to learn some new songs and actions? Jbrary is a librarian-trusted resource that shares videos showing the words and actions to storytime songs. Build your repertoire of actions and rhymes from there.  
To help keep your child's attention:
incorporate shakers and scarves into your song, rhyme, or action
include a favourite stuffy in your action songs ("Teddy Bear says touch your toes. Teddy Bear says touch your nose")
always end with the same song to signal that storytime is over
Putting It All Together
You have your books, your props, your songs and action plays. Now, let's put it all together to create your child's personal at-home storytime experience!
Try to alternate between books, rhymes, and songs. Add in a prop if your little one seems to be losing focus. Most importantly, remember that there is no wrong way to do storytime.  
If your child wants to stop after the first action rhyme or song, that's okay! The benefit of being your child's personal storyteller is that you know your child best. Even if at-home storytime doesn't go to plan, keep trying. Finding what works for your family will help build positive memories around reading.
Join BPL Storytime
Sometimes it is nice to just sit back and listen. We have lots of storytime programs you can join in person or online. 
We recently added PJ Storytime back into our lineup so you and your little ones can enjoy cozy stories before bed at home or in your local branch. We also offer Relax, Listen & Draw Book Club—a storytime and doodling program for primary school kids. And for the youngest bunch, there is Baby Rhyme Time—full of songs and actions. We look forward to seeing you at the library!