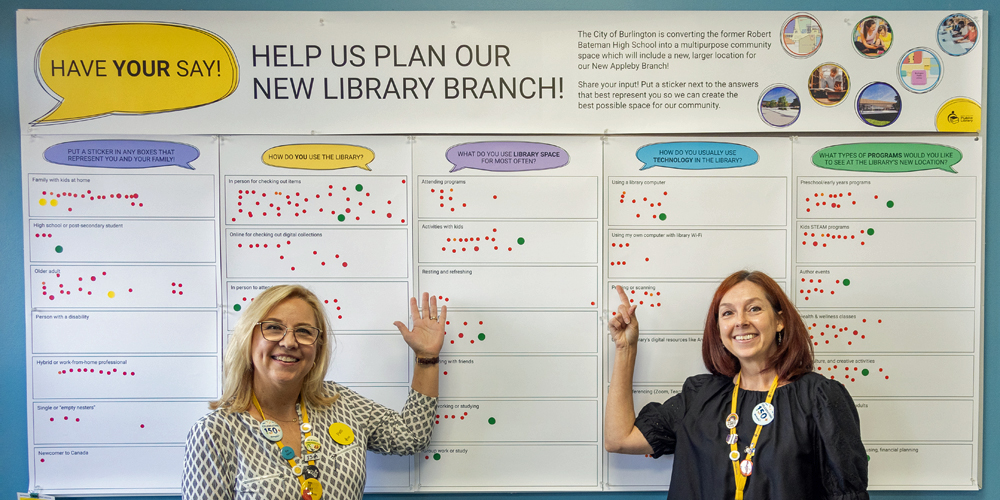 Southeast Expansion Engagement
 A new, larger location for our New Appleby Branch is in the works, and we want to hear from you. Self-guided engagement panels have been installed at our Central and New Appleby branches. We invite you to drop by to share your thoughts on this exciting new project.
The new branch will be housed within the former Robert Bateman High School. Located at 5151 New Street, the building was purchased by the City of Burlington and is currently being redeveloped into a multipurpose community space. We are working with City of Burlington, Brock University, and Halton District School Board on this multi-phase project, which will ultimately include classrooms, meeting rooms, community spaces, a gymnasium, and offices.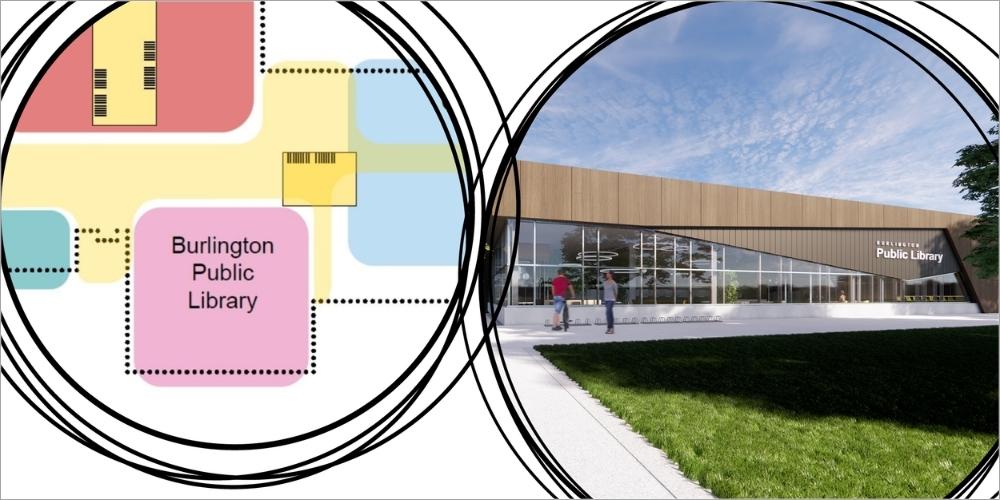 "We are thrilled to have the opportunity to create the best possible space for our community," says Lita Barrie, BPL's CEO. "We haven't opened a new library branch since Alton in 2013. I'm really excited to see everything come together."
This move will provide the library with substantially more space and improved service for a rapidly growing area. Getting everything ready to open a new branch is a team effort, one that involves nearly every library department in some way. We're looking forward to creating a vibrant community space for learning, recreation, and relaxation.
BPL staff recently invited community input on the new branch at the City of Burlington engagement session, Food for Feedback, as well as at the Appleby Line Street Festival. Thank you to everyone who stopped by to share your thoughts with us!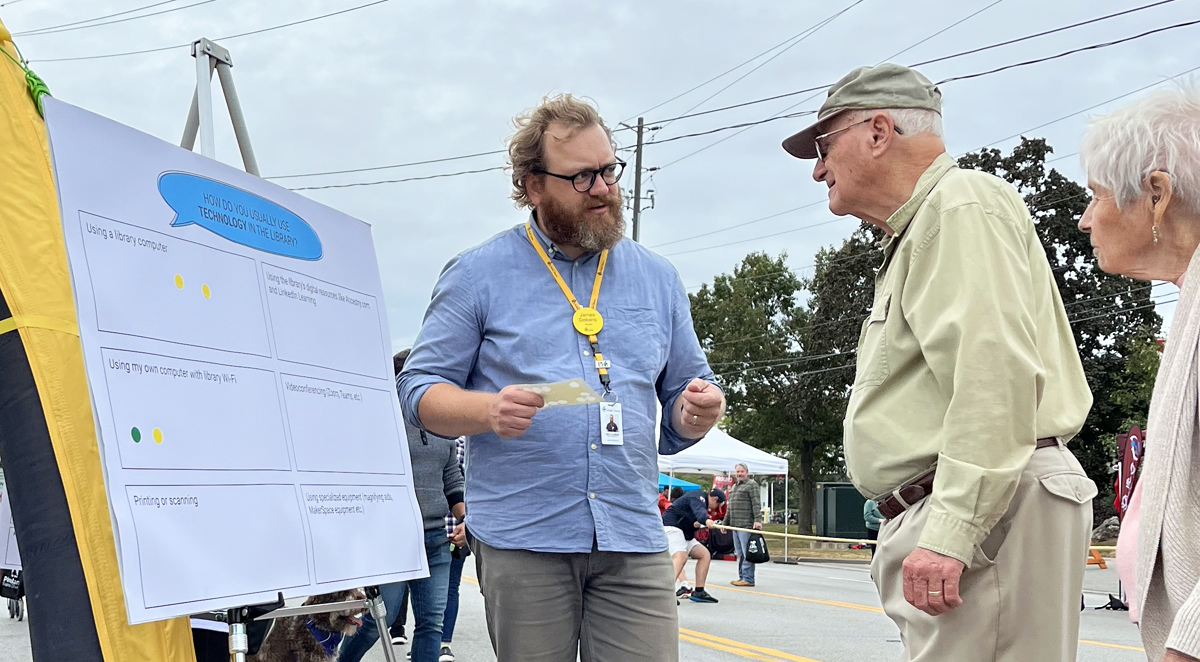 The City of Burlington will be holding more engagement sessions, including an online session on October 19 at 7pm. Register to attend the online session.
We look forward to sharing more about this project in the coming months. Stay tuned!