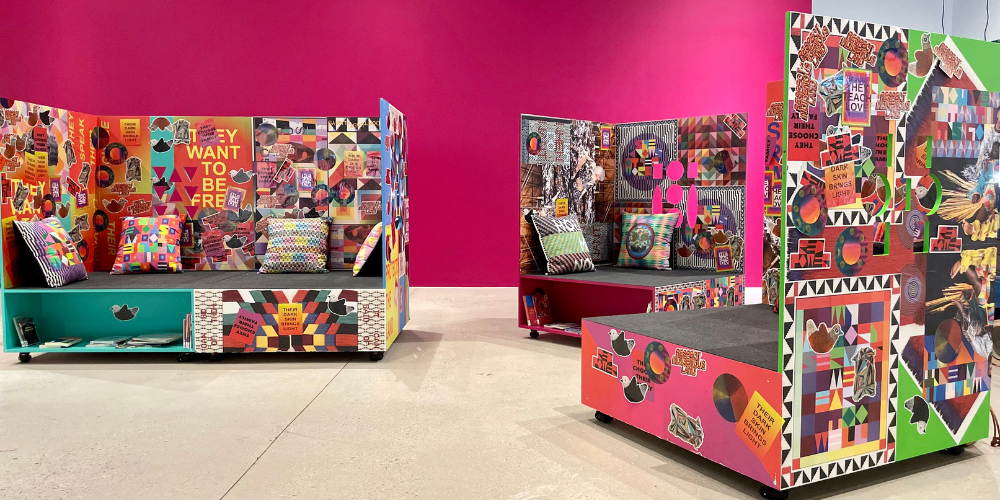 Tiny Library at AGB's New Exhibit
Book lovers can experience reading in a new way starting this month at Art Gallery of Burlington's latest exhibition. The Future of Work: Parallel Economies, curated by Suzanne Carte, is a showcase of brightly coloured art and interactive displays.
It includes pieces from several artists, including a series of neon, stickered library study carrels by artist Jeffrey Gibson. The carrels contain a variety of books contributed by Burlington Public Library and A Different Drummer Books. Visitors are encouraged to pick up a book and enjoy some reading time in the exhibit.
"We wanted to include books that spark new ideas in visitors," says Fiorella Morzi, Acting Events Coordinator at Burlington Public Library. "It is a great way to remind people about the value of reading for social change. What excites me most is that the exhibit encourages us to look at public libraries through the lens of the commons."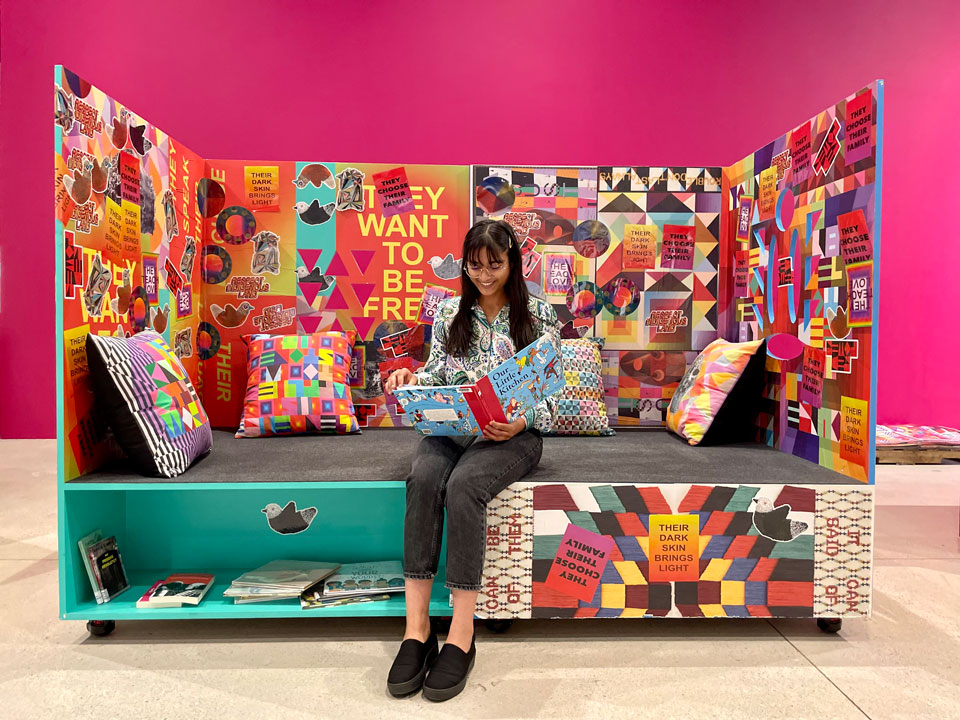 The books are a combination of titles from a booklist developed by Gibson and a curated selection from Morzi that supports the piece's themes.
The entire exhibit explores diverse economies, solidarity economies, and alternatives to the ways capitalism exploits resources and workers. It calls attention to the power of mutual aid. Concepts such as collaboration and equitable access to resources are integral to Burlington Public Library's values, and we are proud to be involved in the exhibit.
The exhibit runs from August 27th until December 31st.